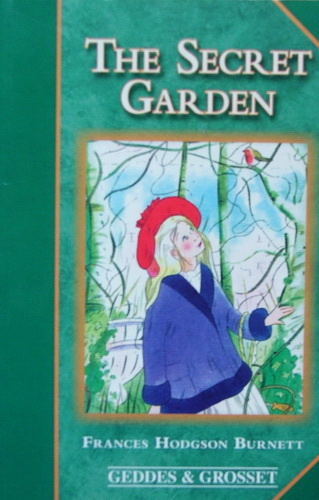 Title:
The Secret Garden
Author: Frances Hogdson Burnett
Genre: Children
Publisher: Geddes & Grosset 2004
Length: 222 pages
When Mary Lennox was sent to Misselthwaite Manor to live with her uncle, everybody said she was the most disagreeable-looking child ever seen.
10-year-old Mary loses her parents to epidemic cholera. She is sent away to her uncle who lives at Misselthwaite Manor in England. Mary's life begins to change after she discovers a secret garden next to her uncle's house. While she tries her best to revive the dead garden, she realizes that there is so much more to life than just feeling lonely and getting everything her way. Like the roses and lilies that sprout to life in the secret garden, Mary becomes healthier and happier. However, Mary is soon to realize that she is not the only person whose life has changed because of the secret garden.
"The Secret Garden" is essentially about the power of positive thinking, a classic children book where something valuable is to be learned. The young characters are all very lovable. The beauty of their innocence is hard to find in many children/YA books nowadays. Although the story is enjoyable, I can imagine that this book could be too wordy for young children who lack of long attention span. Parents could instead read this book to the kids before bedtime.
Now why did I read this book? Well, I read it because I wanted to see if this book would be suitable for translation and brought to China's children book market which lacks of quality books. I have to admit that this is the first time in a long time since I've read a children book. I am glad that I picked "The Secret Garden" to jump start my memories because this book is awfully sweet and refreshing. I decide not to translate this book in the end due to various reasons, but I do not regret reading it.